Gabi Esparza (She/Her),
Digital Communications Lead
Gabi grew up in what is now known as King County. While completing a degree in environmental science, she spent a year studying in Australia and developed a deep interest in environmental justice and habitat restoration. She graduated from Linfield University in McMinnville, Oregon with a Bachelor of Science in Environmental Studies and minors in Mathematics and Biology. Her other interests include sustainability, camping, nature walks, practicing Tae Kwon Do, and concerts.
Shelley Pasco, (She/Her),
Land Management Specialist
Shelley grew up on the forested Olympic Peninsula and found her passion for nature as a teenager in the woods, diving her time between a stream-fed wetland and a peat bog. Since 1998, she has operated a CSA at Whistling Train Farm in the Kent Valley. While pursuing a Natural Resources degree at Green River College, she became enamored with wetlands and wildlife, especially peat bogs and the unique plants and animals that make them home. She is excited to be an intern at SHADOW, learning and discovering while working on restoration and education projects. 
Stephanie Miller (She/Her),
Executive Director
Hailing from the Appalachian Mountains, Stephanie succumbed to the siren song of the Olympic and Cascades in 1998.  She has bachelor's degrees in Biology and Conservation Ecology from Emory University.  Stephanie has 30+ years experience with animals as zookeeper at Woodland Park and Zoo Atlanta, working with everything from leafcutter ants to zebra, having a special affinity for birds and turtles.  Her hobbies are birdwatching, sustainable living, exploring this beautiful state, gardening and cooking.  Stephanie is delighted to be a part of the SHADOW team!
Cecilia Black (She/Her),
Education Program Lead
Cecilia grew up playing in the woods and wetlands of Washington where she discovered a passion for learning the "whys" and "hows" of the natural world. She followed this passion to a B.S. in Biology from Gonzaga University. After years of college spent in a lab, Cecilia was able to learn about education, habitat restoration, and volunteer management in the varied ecosystems of Central New Hampshire, Madrid Spain, and Puyallup Washington. Cecilia loves collecting plant facts, hiking, gardening, and knitting. She is particularly fascinated with the peat bog ecosystem and is looking forward to sharing this love through the education programs at SHADOW!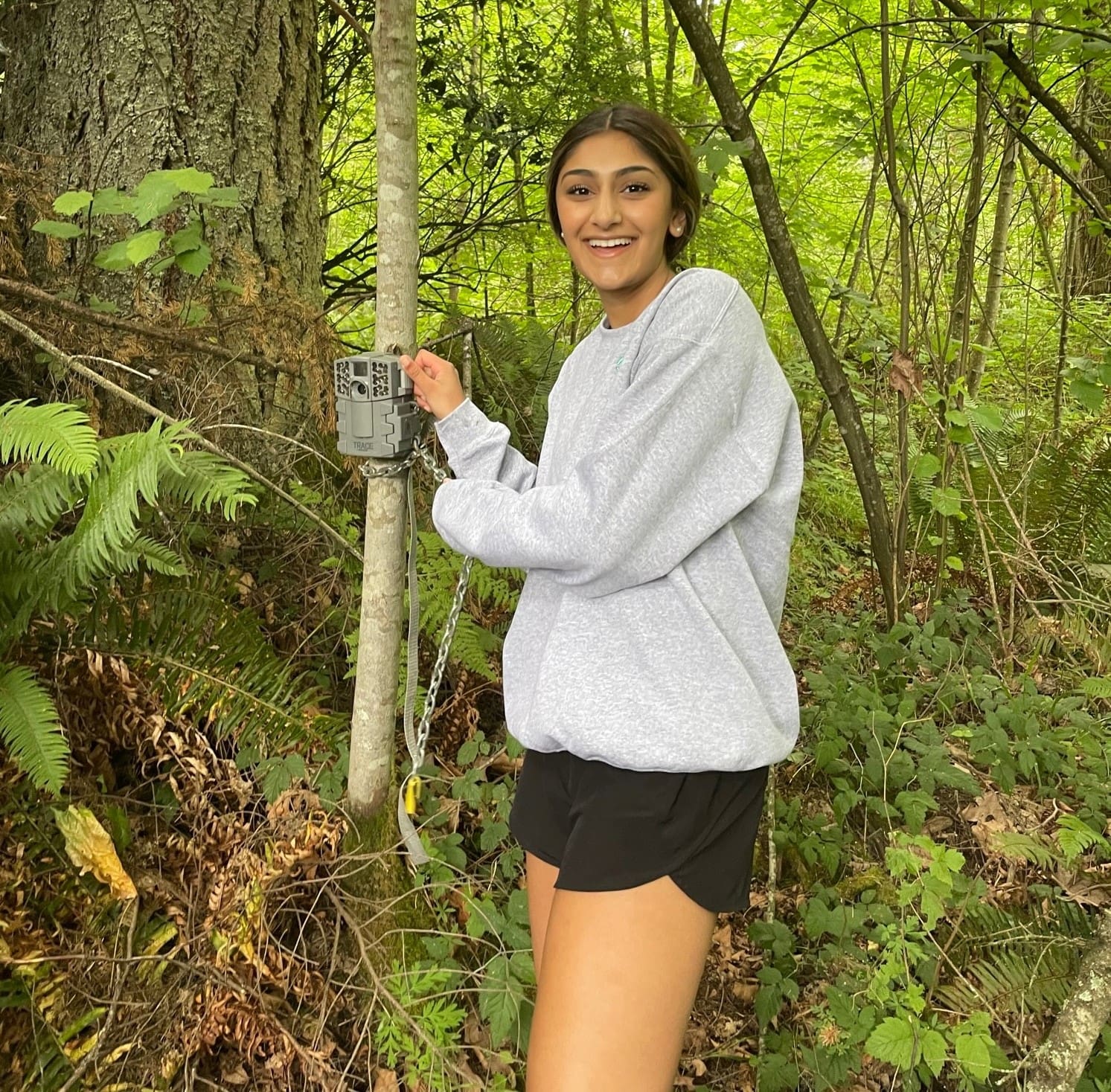 Isabella Boparai (She/Her),
Teens In Public Service Volunteer Summer 2023
Isabella is SHADOW Lake Nature Preserve's Teens in Public Service Inter. Isabella is currently a rising senior at Bellevue High School who plans on studying Political Science in the future. Isabella loves to try new foods, play soccer, walk her dogs, and spend time with her loved ones. After learning more about environmental science at school, Isabella became passionate about protecting our planet. She has also started a nonprofit of her own called The Ready Bag Foundation which strives to make resources like books, coats, school supplies, and much more accessible for all students. Isabella is enthusiastic to learn more about the nonprofit world and learn more about the environment!
Interested In An Internship at SHADOW? 
We offer year round internships at SHADOW in various areas of focus:  Habitat Restoration and Preservation, Biodiversity Monitoring, Community Education and Outreach, Social Media and Marketing, Event Planning and more!   SHADOW is also looking for organizations who need to place interns  to partner with such as our partnership with Teens In Public Service! 
Please submit your information below, including your area of interest,  and a staff member will reach out to you regarding our internship opportunities and intern partnership program!
Current Volunteers
Volunteers are the heart and soul of SHADOW's restoration and education programs. We are so grateful to all of the volunteers past and present who have made such a lasting impact on bringing SHADOW's mission to life!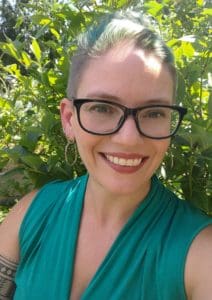 Sara Parker
Native Plant Garden Attendant
A lawyer turned ecological designer with a passion for empowering people to respond to climate change with hope and concrete actions. Through her global climate policy research on women's and indigenous land rights she gained a deep respect for those making the largest impact: the individuals coming together to make good choices for the land, natural resources, families, and communities. This led to a transition toward direct action on local landscapes. Sara is a proud nerd, fiber arts crafter, and avid fantasy reader. She spends her time puttering around the garden, baking, and running half marathons around the country.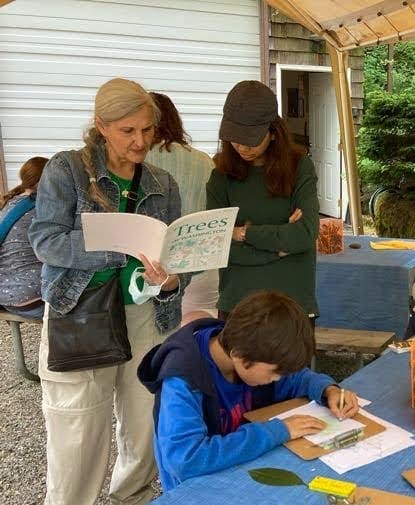 Essie Muñoz
Community Class Volunteer
Essie Muñoz is  a retired polar scientist and high school science educator from the Kent school district.
"I love volunteering at Shadow Lake Nature Preserve because it is a special place where I can find the beauty and tranquility offered by nature without driving a long distance. I enjoy removing invasive weeds while surrounded by trees with birdsong in the background. It allows me to interact with people of all ages and backgrounds during our educational events. I also enjoy the constant learning I am doing in this natural classroom."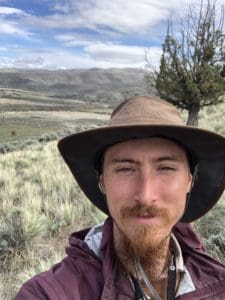 Ryan Balkcom
Education Volunteer
Born in Arizona but raised in Eastern Washington, Ryan discovered a passion for the natural world in the Okanogan Highlands and North Cascades. While earning his Bachelor of Arts and Science in Botany and Ecology at The Evergreen State College, he became enamored with the tiny world of lichens and bryophytes. Over the last 5 years, he's participated in the Forest Service Air Quality Monitoring Program as a Lichen Monitoring Technician, surveying wilderness plots around Oregon and Washington. He spends his free time playing music, backpacking, and gardening.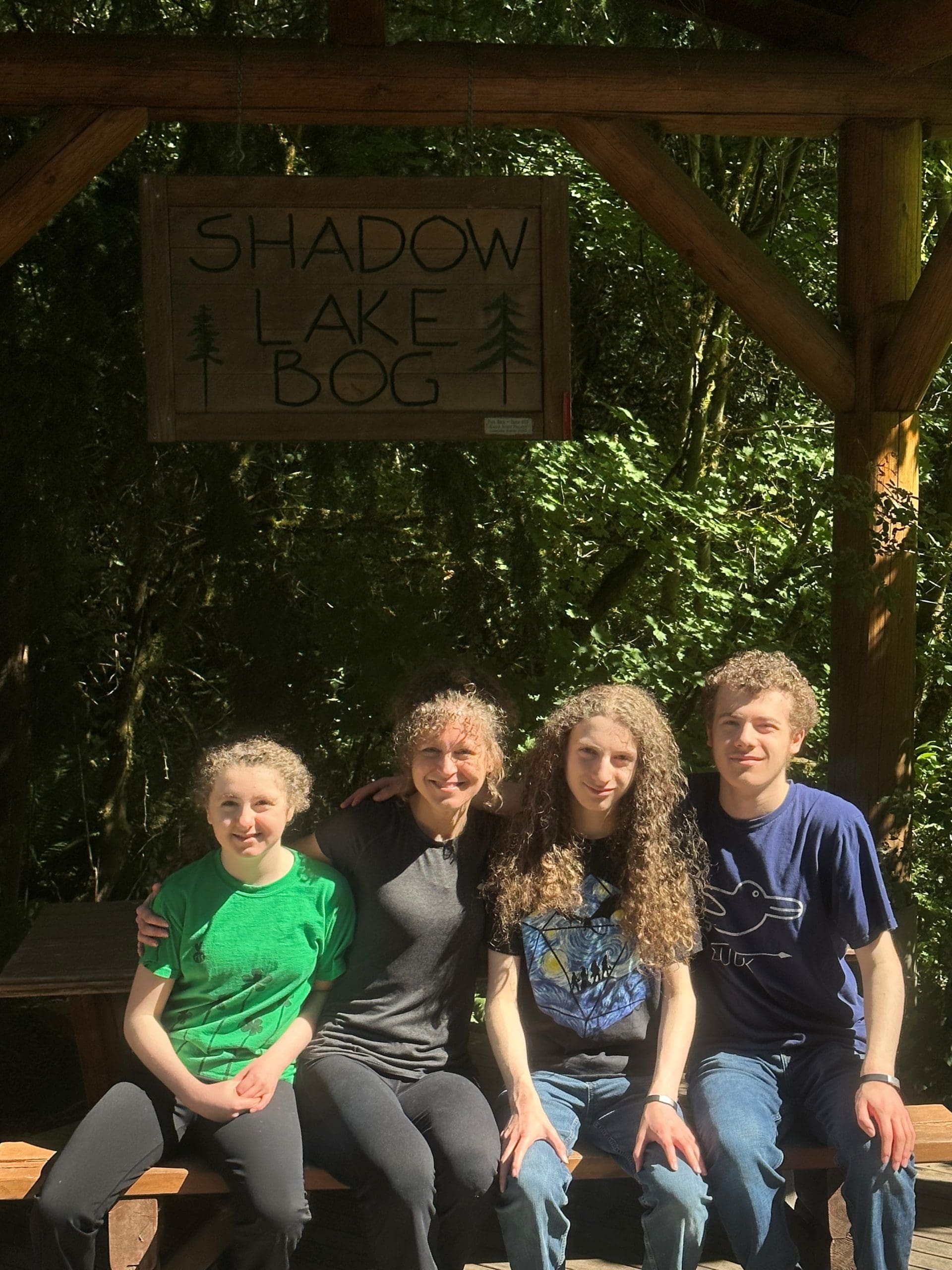 The Haywood Family
Restoration Volunteers
Danielle, Asher, Elliot, and Eilah joined SHADOW this spring as restoration volunteers!  With interests in trail running, geology, computer gaming, and animal care, this busy family makes time each week to come to SHADOW, roll up their sleeves and steward the grounds around the Richter Education Center and entrance to the bog.  
Join Our Volunteer Team
Are you passionate about nature and conservation? Join the dedicated team of volunteers at SHADOW! As a volunteer, you will have the opportunity to make a real difference in the restoration and education programs that are the heart and soul of our organization. Whether you're interested in wildlife, community outreach, education, or restoration work, we have a role for you. Click the button below to sign up and become a part of our volunteer community today!