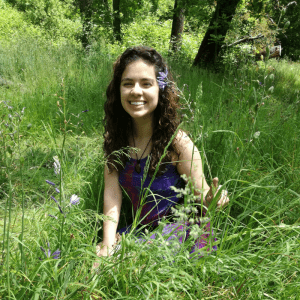 Gabi Esparza (She/Her),
Digital Communications Lead
Gabi grew up in what is now known as King County. While completing a degree in environmental science, she spent a year studying in Australia and developed a deep interest in environmental justice and habitat restoration. She graduated from Linfield University in McMinnville, Oregon with a Bachelor of Science in Environmental Studies and minors in Mathematics and Biology. Her other interests include sustainability, camping, nature walks, practicing Tae Kwon Do, and concerts.
Nathan LeClear (He/Him),
Restoration & Education Program Lead
Nathan was born and raised in eastern Kansas. He has a bachelor's degree in Biology from Emporia State University and a PhD in Plant Biology from the University of Texas at Austin. He has worked as a botanist on National Forest and Bureau of Land Management land in several western states and is enthusiastically discovering the beauty of Washington after making his home here in 2021. Gardening, music, outdoor exploration, and creative expression are among his hobbies. 
Stephanie Miller (She/Her),
Development & Programs Director
Hailing from the Appalachian Mountains, Stephanie succumbed to the siren song of the Olympic and Cascades in 1998.  She has bachelor's degrees in Biology and Conservation Ecology from Emory University.  Stephanie has 30+ years experience with animals as zookeeper at Woodland Park and Zoo Atlanta, working with everything from leafcutter ants to zebra, having a special affinity for birds and turtles.  Her hobbies are birdwatching, sustainable living, exploring this beautiful state, gardening and cooking.  Stephanie is delighted to be a part of the SHADOW team!
Shelley Pasco (She/Her),
Education and Restoration Intern Spring 2023
Shelley grew up on the forested Olympic Peninsula and found her passion for nature as a teenager in the woods, diving her time between a stream-fed wetland and a peat bog. Since 1998, she has operated a CSA at Whistling Train Farm in the Kent Valley. While pursuing a Natural Resources degree at Green River College, she became enamored with wetlands and wildlife, especially peat bogs and the unique plants and animals that make them home. She is excited to be an intern at SHADOW, learning and discovering while working on restoration and education projects. 
Vikash Reddy  (He/Him),
Teens in Public Service Intern from 6/21/22 to 8/21/22
Vikash is SHADOW Lakes's Teens in Public Service Intern (Nonprofit organization that helps get students connected to nonprofits) . Vikash is currently studying at the International School of Bellevue as a rising Junior and hopes to have a career in law. In his downtime, Vikash likes to read literature, take walks, and do Karate.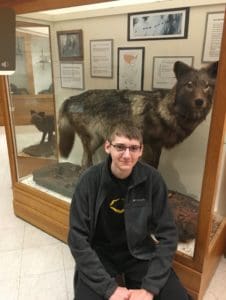 Caden Block (He/Him),
Shadow Habitat Intern from 5/10/22 to 8/11/22
Caden is a senior at Washington State University and began his habitat restoration internship in May of 2022.
"I started volunteering at SHADOW to gain work experience towards my degree in Environmental Science. My favorite thing about SHADOW is getting to see, work in, and learn about a wide variety of environments and ecosystems."
Current Volunteers
Volunteers are the heart and soul of SHADOW's restoration and education programs. We are so grateful to all of our volunteers past and present!
Interested in joining as a volunteer? CLICK HERE!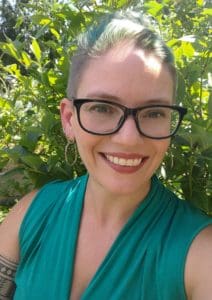 Sara Parker
Native Plant Garden Attendant
A lawyer turned ecological designer with a passion for empowering people to respond to climate change with hope and concrete actions. Through her global climate policy research on women's and indigenous land rights she gained a deep respect for those making the largest impact: the individuals coming together to make good choices for the land, natural resources, families, and communities. This led to a transition toward direct action on local landscapes. Sara is a proud nerd, fiber arts crafter, and avid fantasy reader. She spends her time puttering around the garden, baking, and running half marathons around the country.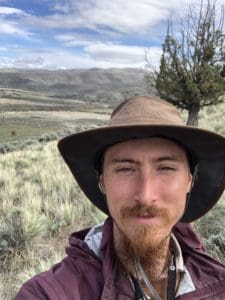 Ryan Balkcom
Education Volunteer
Born in Arizona but raised in Eastern Washington, Ryan discovered a passion for the natural world in the Okanogan Highlands and North Cascades. While earning his Bachelor of Arts and Science in Botany and Ecology at The Evergreen State College, he became enamored with the tiny world of lichens and bryophytes. Over the last 5 years, he's participated in the Forest Service Air Quality Monitoring Program as a Lichen Monitoring Technician, surveying wilderness plots around Oregon and Washington. He spends his free time playing music, backpacking, and gardening.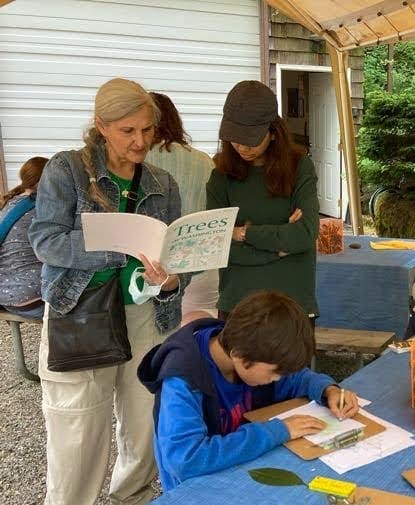 Essie Muñoz
Community Class Volunteer
Essie Muñoz is  a retired polar scientist and high school science educator from the Kent school district.
"I love volunteering at Shadow Lake Nature Preserve because it is a special place where I can find the beauty and tranquility offered by nature without driving a long distance. I enjoy removing invasive weeds while surrounded by trees with birdsong in the background. It allows me to interact with people of all ages and backgrounds during our educational events. I also enjoy the constant learning I am doing in this natural classroom."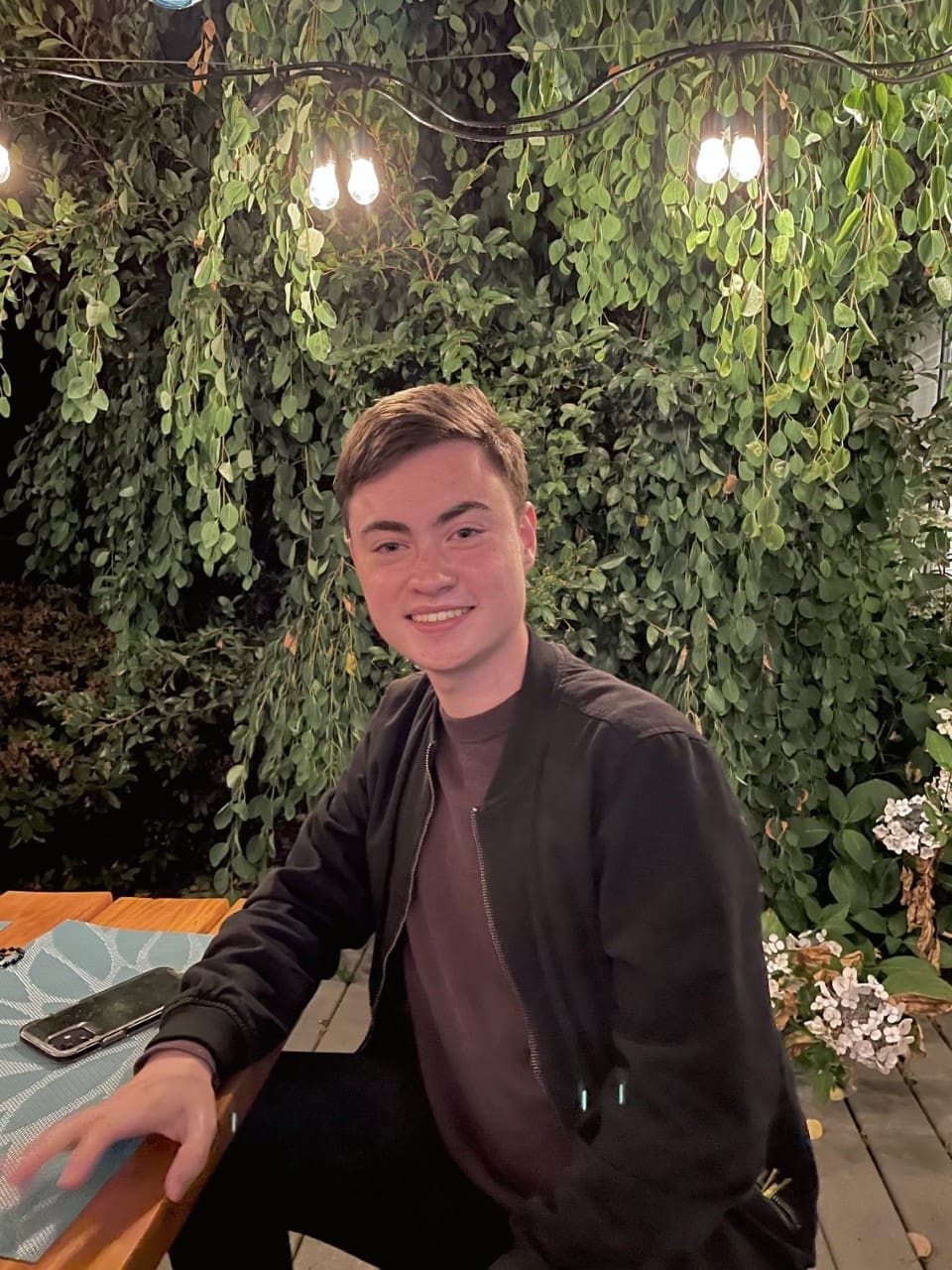 Ryan Zimmerman 
Restoration Volunteer
Ryan began working on restoration projects at SHADOW in the summer of 2021. He is currently a university student studying Wildlife Biology at The University of Montana.
"I love doing restoration work and am fond of how quiet and peaceful Shadow Lake is."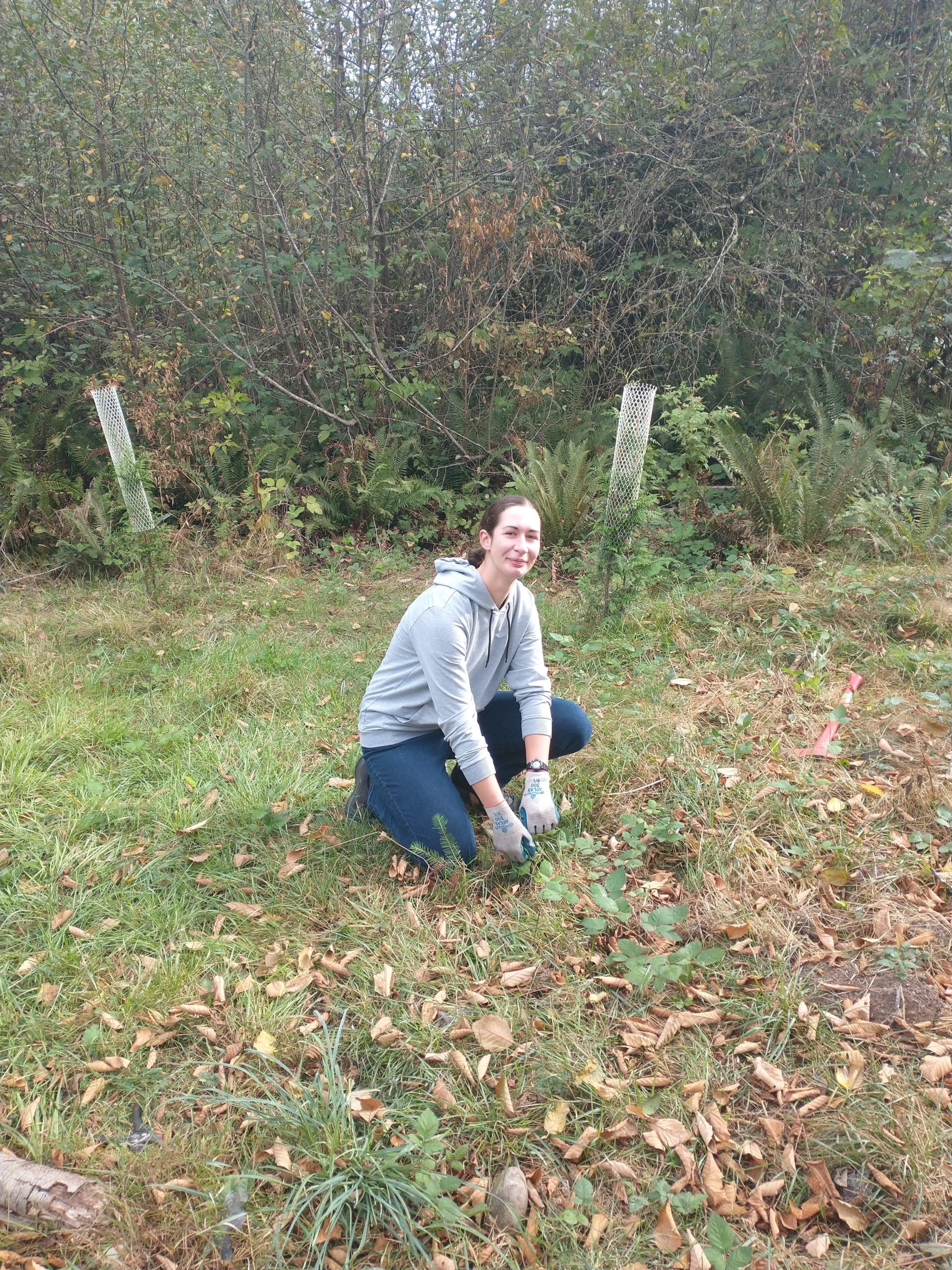 Diana Silchuk 
Restoration Volunteer
Diana joined the volunteer crew in Septemeber of 2022. She is enjoying learning about botany, invasive species management, and forest restoration practices.