SHADOW Lake Nature Preserve
's

Restoration & Stewardship Programs help maintain and restore vulnerable habitat and ecosystems at the Nature Preserve that support native flora and

fauna

while providing educational stewardship opportunities to our community.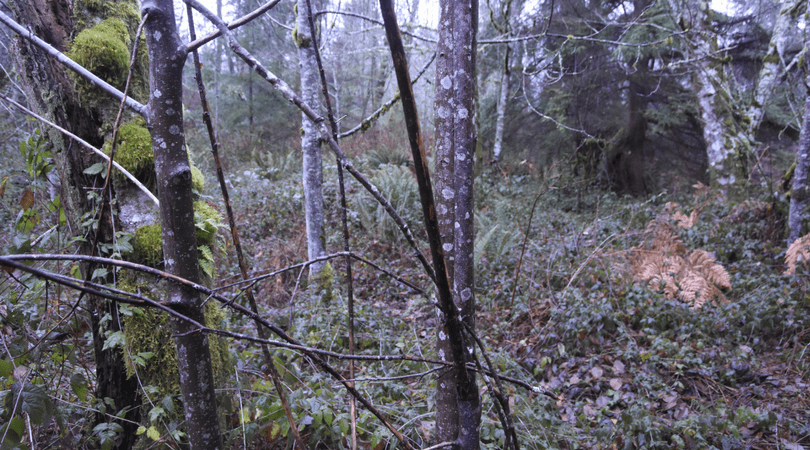 SHADOW Lake Nature Preserve has several ongoing restoration and habitat improvement projects. SHADOW's upland forest is undergoing a large-scale restoration project that will continue over the next several years. SHADOW Lake Nature Preserve has teamed up with forestry professionals to imitate the natural species succession of Washington's forests.
A portion of the upland forest restoration, the Alder Grove, was clear-cut for timber in the 1990's. More recently the site was taken over by invasive Himalayan blackberry, English holly, and native Alder. To improve the forest health on the site, unhealthy Alder trees were removed in 2018 to allow light to reach the understory and forest floor. In April 2019, 1,620 native trees including Douglas fir, western redcedar, western hemlock, western white pine, and shore pine were planted throughout the site.
Restoration activities will be supported by the continual removal of invasive weeds to help promote the growth of native trees. Over the next several decades, the Upland Restoration project will result in a healthy habitat for wildlife, improved carbon storage and water retention, and will help reduce the impact of invasive species.
Restoration & Stewardship Partners