Wetlands, like Shadow Lake Bog, expand and contract annually in response to our rain patterns. With the drier weather, the bog has been contracting – giving up its water to the surrounding areas and keeping our neighborhood green and growing, despite the summer heat. Join us for a special summer tour of our boardwalk trail! 
Large skunk cabbage and water parsley line the boardwalk trail. These are both examples of special wetland plants that are adapted to growing in standing water. Right now, however, they stand in mucky peat without a drop of precipitation in sight!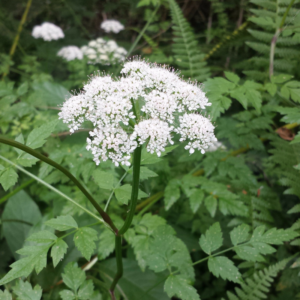 Water parsley, or bog parsley, is a member of the carrot family, Apiaceae. These wetland plants, common along stream banks and pond edges, produce delicate white flowers during the drier months. Don't confuse this Washington native with a dangerous lookalike, poison hemlock (also a member of the carrot family)!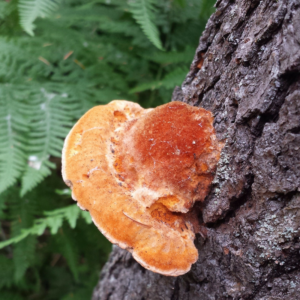 This little red-belted conk is emerging from a hemlock snag! Mushrooms like this one are key decomposers, breaking down dead wood and returning it to the soil for use by plants.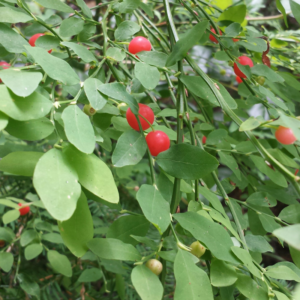 Huckleberries – a favorite of humans and wildlife alike, grow along the edges of the trail. This native shrub loves acidic, hummus-y soils – making the peat of the bog a perfect home for this tasty berry!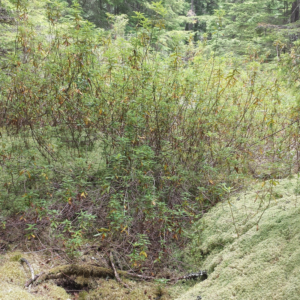 As the land dries out, the moss contracts, helping form the characteristic hummocks of the bog. Over 30 species of moss can be found in Western Washington's peat bogs, including bright green sphagnum moss (left).  
What will you uncover on your next bog tour?