Four-on-Six entertained us with melodic jazz classics.
Thank you to everyone who made SHADOW Lake Nature Preserve's 2018 Celebrate Local Summer Fundraiser such a success.
Together we raised $9,730!  
These funds go directly to support the preservation of 109 acres of wildlife habitat, restoration of 17 wooded acres, and education of over 1400 students at SHADOW Lake Nature Preserve!   
It was a wonderful night. A friend of SHADOW's, Kelly, said it best: "Walking amongst the tall, quiet trees on a magical night, I am appreciative of quiet, living spaces that must be preserved."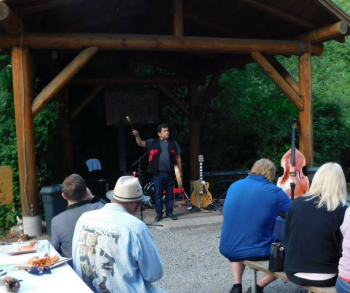 Local storyteller Roger Fernandes, tied the evening together with his beautiful tales of native plants and connected us to the wisdom of the natural world.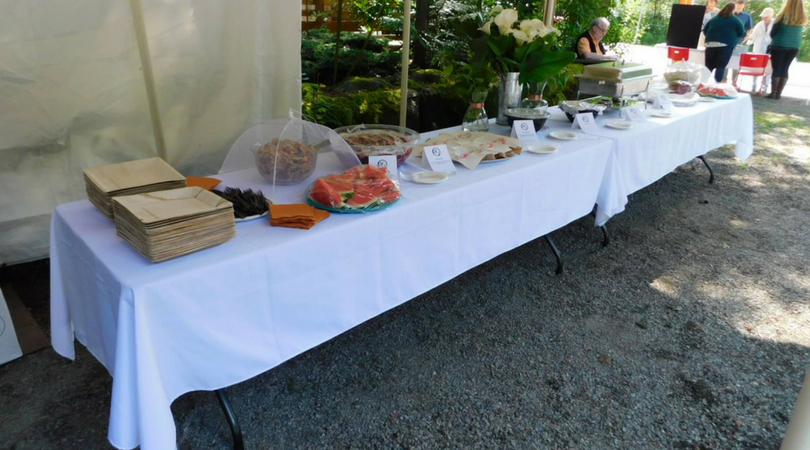 Project Feast provided a delicious and international spread that celebrated the cultural diversity of our area.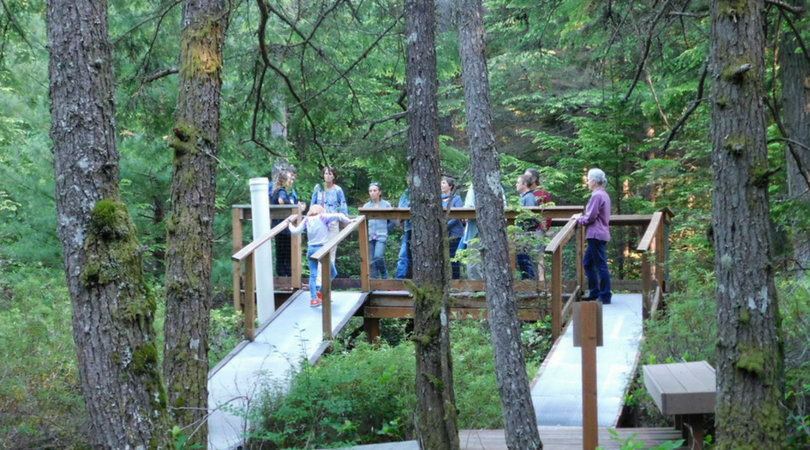 We ended the night with twilight tours of our rare and unique North Pacific Bog.
We are looking for a few more people to put us over the top on our $10,000 goal. Join the over 30 individual donors who helped us get so close to this impressive total by
donating to SHADOW today!