Wetlands- the kidneys of a watershed!  
Wetlands are responsible for filtering water and slowing it down. Wetland complexes like the one at SHADOW Lake Nature Preserve are among the most productive ecosystems on earth. Their unique combination of shallow water, high levels of nutrients, and a large volume of plant production makes them a "biological supermarket" that supports a myriad of wildlife species, especially during critical points in their lifecycle like breeding and migration.
Wetlands are often considered world heritage sites because, as stated by UNESCO, "healthy wetlands contribute tremendously to disaster risk reduction and poverty reduction, help alleviate food insecurity, combat climate change, and restore and promote the sustainable use of ecosystems."
Celebrate your local wetlands by helping educate others about their value and importance! SHADOW Lake Nature Preserve is looking for passionate volunteers to help spread the word about wetlands. Become a Shadow Lake Bog Ambassador and help Preserve staff run educational events, do community outreach, and inspire others to get involved.
Simply, fill out a volunteer form to join SHADOW Lake Nature Preserve's volunteer team! Not only will you be supporting critical habitat, but you will also become a member of our environmental community, learn more about these topics, and develop valuable skills!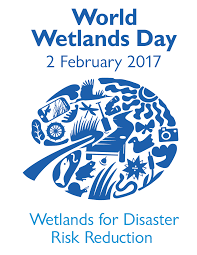 Want to learn more
UNESCO: World Wetlands Day 2017